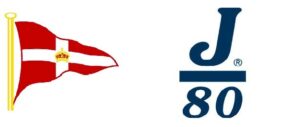 The RSGYC is looking forward to welcoming the J80 class for their inaugural Irish National Championships on Saturday and Sunday the 5th and 6th of September.
There will be a great program of sailing afloat for this event, unfortunately considering the Covid- 19 pandemic there will be no formal shoreside activities.
We will be utilizing our 'Virtual Race Office' where the Official Noticeboard will be accessible, an event WhatsApp Group, along with results and Sailing Instructions. Protests if required will be held utilizing Zoom and the submission of any protest forms online/ virtually using the Virtual Race Office.
Visiting Boats:
We ask that any visiting boats (boats not currently on our deck) contact our Sailing Office in advance to advise of their planned arrival date and estimated time of arrival so that we can ensure access to the Club and crane facilities. The Sailing Office can be contacted by email at sailing@rsgyc.ie or by phone on 01 280 1811 ex 3. We can launch boats by appointment on Friday up to 2000 or Saturday morning from 0900. Boats will be lifted out as soon as possible after racing on Sunday.
Click here for the Notice of Race.
Click here to enter.
Click here for the event Covid- 19 Protocols (subject to change).
Click here to go to the Virtual Race Offcie
Event Queries to sailingmanager@rsgyc.ie or our the Sailing Office on 01 280 1811 ex.3.