Our very own 'Prof' was interviewed with Fergal Keane of RTE Radio 1 for the Amercias Cup last week. Click here to listen to the full interview on RTE Radio 1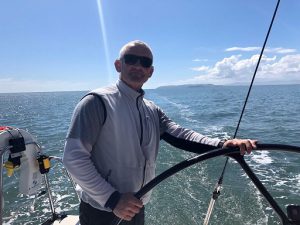 Tonight at 10:30 tune in for a chat on all things Vendee Globe and the America's Cup with Maurice "Prof" O'Connell on RTE Radio 1 "Seascapes" – click here. Or listen to the Podcast once its uploaded here:
Well done Prof, always a great listen and inspiration. Prof will also be the Irish TV pundit/ commentator for all things sailing at the Olympics during the summer, which we are all looking forward to. Keep up the great work Prof!