We had a weclome visit from a reporter with the Irish Times last week who wanted to see how Covid- 19 has impacted sailing in Dun Laoghaire.
Fortunately some of our Club members were on hand to give their views.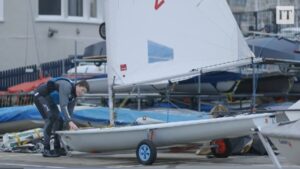 Click here to view the piece on the Irish Times website.
From Feb 6th 2021 Solo sailing is one of the few sports allowed during the lockdown. Video: Enda O'Dowd.
Well done to all who contributed- thank you.