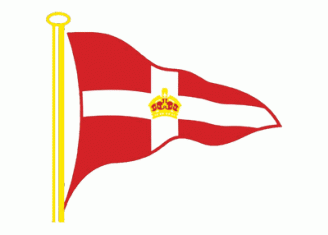 Summer dinghy parking can be booked from 12.00 on Wednesday 24th March.
Boat Permit/ ID System
At the RSGYC we utilise a one time parking permit/ ID for each boat. The ID consists of a unique QR code which will stay on your boat for the duration of ownership. The QR code is easily scanned and does not need to be replaced each parking season. Please complete the application through this link and collect your QR code/ permit sticker from the Boathouse. There will be three stickers one for the boat stern, bow and launching trolley.
There are a limited number of deck spaces available for Club member's boats that are regularly sailed. When an application is received a Parking Permit is issued which must be displayed on the stern of the dinghy and launching trolley for the duration of the parking period. Every boat is assigned to a specific parking area which the boat must be kept while not sailing.
Boats not displaying a valid QR Code will be impounded at the impound rate of €50 p/ week.
No road trailers are permitted on the Forecourt and must be removed immediately after dropping off boats. Any road trailers found on the Forecourt will be removed to the public boatyard at the Coal Harbour if no prior arrangements have been made with the Boathouse.
Please ensure that all trolleys, trailers and associated equipment are easily identifiable.
Please contact the Sailing Office in advance of bringing down your boat to ensure that your QR code will be ready for collection and your parking area assigned.
Summer Dinghy Parking Application Form
14th April – 30th September
Parking Fees:
LOA up to 3.04m (Optimist): €150
– Laser, Topper, Aero Racked (limited number available): €155
– LOA 3.05 – 4.87m: Laser Ground, RS Feva, Mirror, 420, Water Wag, Laser Vago, Finn, Dublin Bay 12, IDRA 14 etc.: €200
– LOA 4.88m +: Moth, Waszp, Fireball, Laser Stratos: €250
– Small dinghy – Aero, Moth, RS 200, RS Feva: €200
– Skiff LOA up to 4.27m +: RS400 : €260
The online application form will be available here: