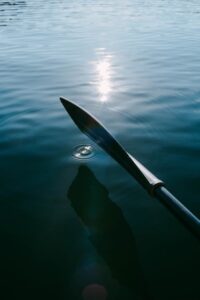 In recent months there has been a significant increase in the number of Kayakers and Stand Up Paddleboarders using the Harbour, in groups along with individuals and families. Increasing participation in all water-based activities is something that DLRCC strongly supports. Unfortunately, we have also recently seen a concerning return of anti-social behaviour from a very small number of powered watercraft users.
As a response to both of the above, we are trialling a Harbour Water Safety Patrol service this weekend. This will involve a responsible adult in a RIB, providing an advisory and reporting service on the water within Dun Laoghaire Harbour between 14:00 and 20:00 This Saturday, Sunday and Monday. The boat will be identifiable as it will be flying a yellow flag, with DLRCC branding.
As an additional benefit, this service will assist with the collection of marine-based litter from the Harbour waters.
As this is a trial, we would welcome your feedback on the initiative after the weekend.
Simon Coate
Harbour Master
Mobile: 086 262 8287
E-mail: scoate@dlrcoco.ie
and
Tim Ryan
Operations Manager
Mobile: 087-122 8576
E-mail: tryan@dlrcoco.ie
Dun Laoghaire Rathdown County Council
County Hall
Marine Road
Dun Laoghaire
Co. Dublin
A96 K6C9