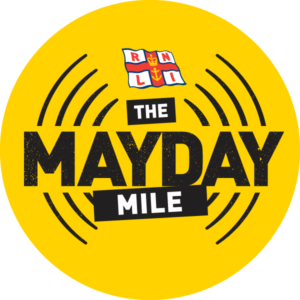 Dun Laoghaire Lifeboat Station
Shop Volunteers
Invite YOU to join the Mayday Mile!
Simply run, walk, swim, or bike ride a mile over the May Bank Holiday Weekend 2021, or anytime in May!
In aid of:
Our amazing Dun Laoghaire volunteer lifeboat crews, our Station, and our Lifeboats
To Donate Please Click Here
WILL YOU ANSWER THE CALL?
P.S – The volunteers will be out walking or bicycling in our hi-vis Lifeboat bibs over the weekend. Give them a wave!