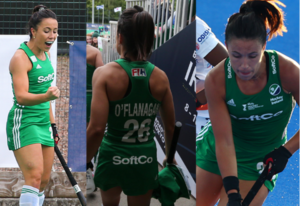 Ladies Luncheon
Saturday 8th January 2022
We are honoured to announce that Anna O'Flanagan has agreed to be our guest speaker for our Nollaig na mBan Ladies Lunch.
Over 3 years ago, Anna and her green Army claimed the silver medal at the Vitality Hockey Women's World Cup London 2018. This led to the Irish Women securing Olympic qualification for the first time in Irish history
Anna will give an engaging talk starting at 1 pm followed by a three-course lunch.
€40 pp – This includes a 3-course lunch
To book please do so HERE
If you have any questions please contact Elle at 01 280 1811