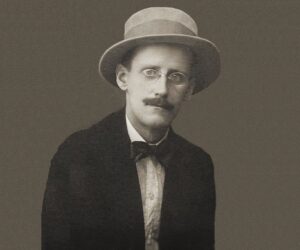 "Unravelling Ulysses"
Next year marks the centenary of the publication of Ulysses by James Joyce. To be exact, it was published on 2 February 1922 on the occasion of his 40th birthday.
A small band of club members, intend to meet on that day (it happens to be a Wednesday and coincides with Groundhog Day in the US) down in the George for a drink, some food and a chat. We will discuss how we can celebrate this milestone event.
There are 18 episodes in the book and there are 19 weeks following this meeting prior to 16 June, Bloomsday. We will meet on a Wednesday evening for each of those weeks to enable us to explore the magic of the novel. We may invite along some guest speakers, actors or even some singers. We have no volunteers for the chapter called Penelope… yet.
Some among us have never read the masterpiece; some have tried; while, others have devoured it and want more.
If you would care to join our study group please let me know. jmk@pals.ie The club has limited space so I will have to treat expressions of interest on a first-come first-served basis.
It should be an interesting adventure.