This year we will be recognising those club members who will be flying the flag for the RSGYC near and far. Please send us any details that you have of our sailors who will be proudly representing the RSGYC, and we will wish them well.
February 2022
Offshore: The Caribbean 600 – Adrian Lee returns to Antigua aboard his boat 'Lee Overlay Partners II', the Swan 60 to compete in the thirteenth edition of this iconic offshore race. Amongst a fleet comprised of some of the world's leading ocean racers and their racing machines Adrian and his crew (with RSGYC members aboard) hope to win their class which will be no easy feat considering the competition. Adrian won the first edition of the race back in 2009 aboard 'Lee Overlay Partners' and has been a regular on the course since then. Best of Luck to Adrian and his crew aboard 'Lee Overlay Partners II'. Live tracking is available on the event website.
Recent Afloat.ie C600 feature can be viewed here.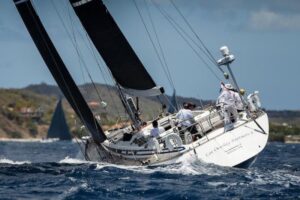 Laser Youths: Fiachra Geraghty, Oisin Hughes, and Sophie Brown are heading off Saturday with the Irish Sailing Performance Academy to compete against some of the best laser sailors in the world at the Andalusian Olympic Week in Cadiz. We have been promised photos and updates which we will post here as soon as we get them.
Recently Fiachra Geraghty-McDonnell, Oisin Hughes, and Sophie Kilmartin competed in the XVII Andalusian Olympic Week proudly representing Ireland and of course RSGYC.
All 3 talented Laser Radial sailors did well in difficult and challenging conditions: Fiachra 6th Oisin 12th and Sophie 13th overall in the Laser Radial Class.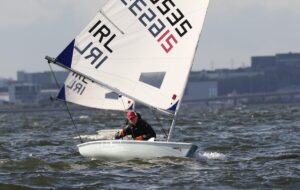 Fiachra Geraghty-McDonnell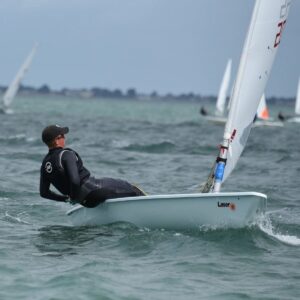 Oisin Hughes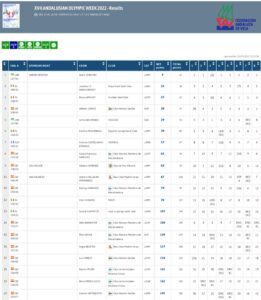 They are home now and currently training for the next event The Europa Cup which will take place in Mallorca in 2 weeks time.
Meanwhile, in the Opti class, several very lucky DOGs/GT3 members had the opportunity to benefit from some winter training in Lanzarote. It was a great success with many thanks to all the organizers, supporters, and coach Peter Fagan in conjunction with Dinghycoach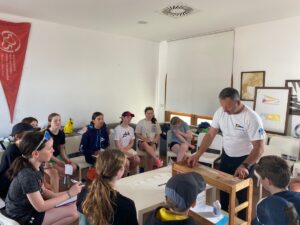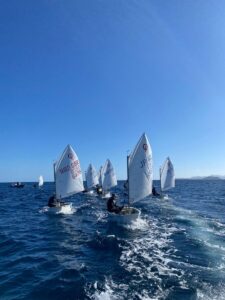 This week 3 of our opti team are in Valencia competing at the Opti Orange Championship. Caoilinn Geraghty-McDonnell, Emma Hanna, and Jules Start. The RSGYC wishes them the very best of sailing! Sail fast guys, have fun!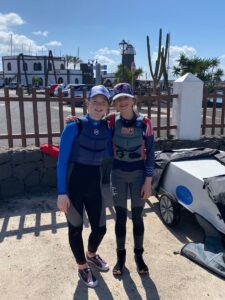 Caoilinn Geraghty-McDonnell & Emma Hanna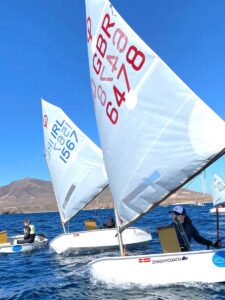 Emma Hanna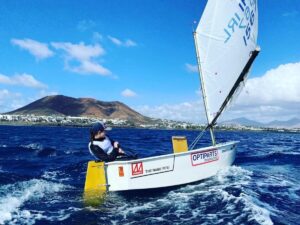 Caoilinn Geraghty – McDonnell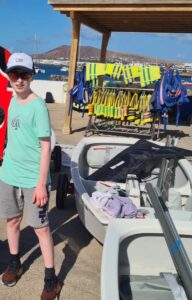 Jules Start