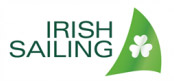 Race Event Management Course
This course will be held on Zoom on the 10th of March 2022
6pm -9pm
There is no charge for this course but you must register your attendance
For more information and to register please click HERE
This is a great introductory course to all disciplines of Race Officials. This course explains the different disciplines, what they do in the run-up to an event, during and after. It is an introduction into the wonderful world of Race Officers, Mark Layers, Equipment Inspectors, Measurers, Results Managers, Event Safety, Judges, and Umpires.
Minimum age 16yrs.
Any equipment necessary: Note-taking materials
Presentation will be available post-session.