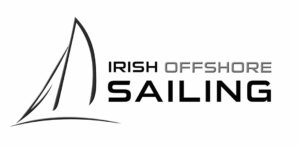 RYA First Aid
What to Bring, Finding Us & Payment
This course starts at 0930, the location of your particular course will be on your email from us, how to find us is detailed below.
The course is classroom-based, designed for water sports participants, and is valid and a requirement for all ISA dinghy instructors, ISAF category 2 offshore yacht races, and for the RYA Yachtmaster offshore practical qualification.
The course will equip you with the skills and knowledge required to provide emergency care in the marine environment, including the use of an automated external defibrillator.
The course is a mixture of theory and practical exercises and is a continual assessment throughout the day.
The aim is to finish the course and assessment by approximately 5 pm.
What to Bring?
– Hand gel
– Face mask
– Lunch
Notebook
Pencils/Pen/Rubber
Comfortable clothing, you will be giving CPR on the floor
Finding Us?
Make sure to consult your latest email from us to confirm the location of your course, help on where to find us can be found below…
Royal St.George Yacht Club, Dun Laoghaire
The easiest way to access Dun Laoghaire is by Dart (Dun Laoghaire Station, from Dublin City or Greystones), other options include travelling by car (M50 motorway exit junction 16) and bus (airport links and city links).
The best thing to do is to google map the royal st George yacht club Dun Laoghaire, but here is a pinpoint just to help you.
We usually meet downstairs in the training rooms – you will receive confirmation of this closer to the start date of the course.
Parking under the ferry terminal is the best value for €5/day or €20 for 7 days.
Paying for your course with Irish Offshore Sailing?
In order to secure your place for any of our courses please make payment using one of the methods listed below. Unfortunately, we cannot hold any places without receipt of payment.
Please don't hesitate to contact us with any queries about payment or about the course at any time.
Payment can be made in a variety of ways;
Internet banking transfer (best for us)
Account Details:
Bank of Ireland, Wilton in Cork.
Account number 69320571
sort code is 90-28-05.
From a bank outside of Ireland:
IBAN: IE53 BOFI 9028 0569 3205 71
BIC: BOFIIE2D
We will email you on receipt of any funds, please put your full name in as the message for the recipient.
Transfer funds by calling into any Bank of Ireland branch, quoting our account details as listed above.
Cheque posted to; Irish Offshore Sailing, c/o Dun Laoghaire Marina, Harbour Road, Dun Laoghaire, Co. Dublin.
Please make cheques payable to: Irish Offshore Sailing Academy Ltd.
Online booking (credit cards only) on our home page (top left) www.irishoffshoresailing.com simply choose the course and proceed with payment following the Stripe instructions.
If you have any difficulty in finding the arranged course you can also just purchase a voucher for the value of the deposit or the value of the course. Please then email us to notify us to what course you intend to book onto.
If a deposit is made on the initial payment, please ensure the full payment is made at least 30 days prior to the course commencing.
See booking details on the booking form for details.
Any cancellation made in the 30 day period before the course start date will not be refunded unless we succeed in selling your place to another client. This is due to the fact that we have limited places on each course.
Please see below and on the booking form for booking terms and conditions.
Please note there are additional dates for first aid and VHF courses, all of which can be booked through Irish Offshore Sailing
We look forward to seeing you soon!
Email: info@irishoffshoresailing.com
Web: www.irishoffshoresailing.com
Phone: +353 85 7217835
Irish Offshore Sailing Booking Conditions
Deposit:
Irish Offshore Sailing does not have a deposit system in place. A place on a course is only kept if it is accompanied by the payment in full at the time of booking. However, this is fully refundable up to 30 days prior to the start date of the course, with no admin fee.
Cancellation:
Any course can be cancelled with a full refund up to 30 days prior to the start of the course. After this date, a refund or credit value is provided only if Irish Offshore Sailing manages to fill your place on the course by somebody else. If IOS are unable to fill the course place, the course and its value are forfeited by the client and the full amount is required to rebook another course.
Cancellation by IOS:
In exceptional circumstances, a course is cancelled by IOS, due to extreme weather, damage to the vessel, or insufficient demand. If a course is cancelled by Irish Offshore Sailing, we will endeavour to notify you as early as possible. An alternative date will be arranged or the full course fee will be refunded whichever you prefer.
Late Booking:
All bookings must be paid for in advance of the start date of the course, no payments can be made on the day of the course.
No Show:
Any person/s who does not attend course/s booked will not be entitled to a refund
Incomplete sessions:
Sessions that are not completed by choice or non-attendance by a client will not be refunded.
We at Irish Offshore Sailing take every precaution to ensure your safety, however, the activities on your programme are potentially hazardous and do carry an inherent risk. Under certain circumstances, we may ask for a medical certificate of fitness from a GP in order to participate in a course with us. Persons participating in activities or courses do so voluntarily and at their own risk, please note the occurrence of particular weather conditions may lead to the cessation of the activities. No claims shall be made against Irish Offshore Sailing in respect of injury or loss arising therefrom.