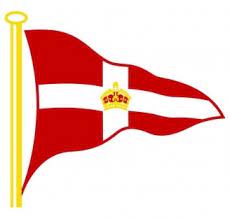 PLEASE NOTE OUR APRIL COURSE IS FULLY BOOKED
Pre- Assessment training course and Dinghy Instructor Course.
Over the last couple of years due to Covid we have been unable to host Instructor training courses, in particular the Irish Sailing Dinghy Pre- Assessment course and the Irish Sailing Dinghy Instructor Course which are required for any sailors who wish to become instructors. We are working hard to schedule several courses to meet the demand and to get our sailors trained up as instructors.
The process to become an Irish Sailing Qualified Dinghy Instructor starts with candidates successfully completing an Irish Sailing Pre- Assessment which is usually held over one day of assessments. When candidates have successfully completed their Pre- Assessment they can then sign up to complete the Irish Sailing Dinghy Instructor Course, which is a 5- day training course and assessments that will qualify successful candidates as an Irish Sailing Dinghy Instructor.
We are pleased to announce that we have a Dinghy Instructor course scheduled for any sailors who have already successfully passed their Dinghy Pre- Assessment course and are awaiting to take the Irish Sailing Dinghy Instructor training course. This course will be held at the RSGYC from April 20th to April 24th(full days). If your sailor will be 17 years of age on the above dates and have completed their Pre- Assessment course, they can apply to take this Dinghy Instructor Training course training them to become an instructor.
For those that the above dates do not suit or have yet to obtain their Pre- Assessment course we are working on scheduling additional courses for both in advance of the summer, subject to the availability of the Irish Sailing Instructor trainers who are in short supply currently.
Questions? Please feel free to email the Sailing Office and we will be happy to assist or to add you to our wait list for upcoming courses.
Dinghy Instructor Course Details:
April 20th, 21st, 22nd, 23rd, 24th
From 8.30 am – approx 6 pm each day: Candidates must have their own boat or access to one.
Spaces limited to max of 8 candidates
Course Fees: €360 RSGYC members, €400 Non- RSGYC members
Pre-Requisites Required
o IS Instructor Pre-entry Assessment Certificate
o IS National Powerboat Certificate
o Log of 20+ powerboat hours on Console and Tiller
o Current Emergency Care Certificate or Equivalent
o Garda Vetting Form Filled Out and submitted to IS
o Recommendation from your club or Centre Principal
o IS Membership
o Be 17 within 6 months of the course end date.
Click
here
for information on the Irish Sailing Website about becoming a dinghy Instructor.
APRIL COURSE IS FULLY BOOKED