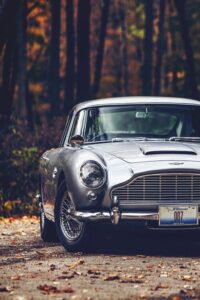 Classic Car and Cycle Run, Sunday 10th April 2022
Irish National Stud and Japanese Gardens
We welcome all our Members and our Friends to our Classic Car and Cycle Run on 10th April 2022
The timetable, as detailed below, is very full, and there is so much to enjoy, so we ask all participants to please do their very best to adhere to it. The first thing to notice is that we ask all to meet at 9.30 am
The Optional Tour will be guided by David Wardell, Tourism Manager of the Irish National Stud and Gardens and he has promised us a complete but shortened tour to fit in with our time table.
Even if you have visited the Gardens and Stud before, but particularly if you have not, this is an ideal time to do so. It is the foaling season and two or three foals can be born many nights during this time between March and May. Over 250 foals are born at the stud every year. It is Spring time in the Gardens also, so the gardens are blossoming and looking fantastic.
Timetable
09.30 – 10.30 – Arrive in club, Tea and Coffee, Registration and Collect Instructions
10.30 – 10.45 – Depart the Club for the Japanese Gardens
10.45 – 12.15 – Journey to Japanese Gardens as Per Instructions
12.30 – 13.15 – Guided Tour (optional at €11), coffee, tyre kicking, etc
13.30 – 14.45 – Depart for Club and Drive route of your choice
15.00 – Lunch, Sharp and Promptly. PLEASE PLEASE be here on time
Costs:
Tea/Coffee, Scones and Lunch – €30 each
Optional Guided Tour of Gardens and Stud – €11 each
Classic Car Run Only – €10 each
To Book this event please click HERE
Please book no later than 12.00 noon on Friday 8th April, t his is to allow us to organise the details.
Looking forward to seeing as many as possible of our Friends and Members
If you have any questions please contact Elle in the office at (01) 280 1811,
alternatively you can email reception@rsgyc.ie