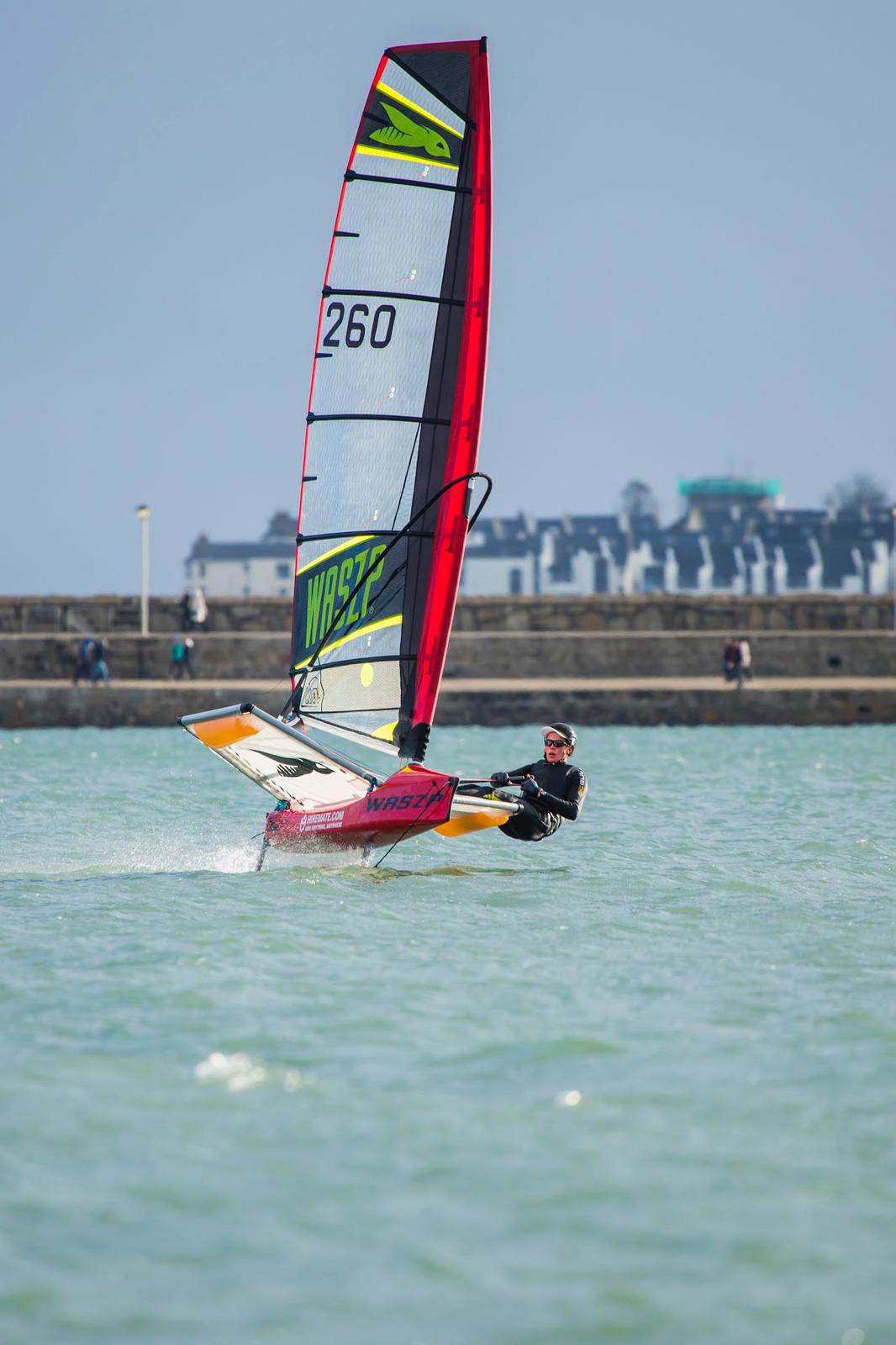 The Event
The Waszp & Moth Irish National Championships will be held on the 19th & 20th of August in the Royal St George Yacht Club. The event will see 15-20 Irish boats on the start line, it is expected that a number of sailors from the UK and perhaps even Norway and Switzerland will come to race in the event. The event will consist of 2 fleets. There will be fleet racing for the 8.2m and 6.9m on the same start and course.
The Waszp
The Waszp is a singlehanded, one design foiling boat that's meant to be affordable, durable, easy to learn and excellent to race. The Waszp was developed by Andrew McDougall, the creator of the Mach 2 Moth. The Waszp offers a safer and cheaper alternative to the moth class. The Waszp is offered in three rig sizes. The 8.2m rig is the most popular and caters for sailors over 65kg. The 6.9m rig caters for sailors between 45-65kg. Waszp have recently begun selling the Waszp X with a 5.8m sail.The boat is a foiler designed for children aged 11-14 years old and between 30-45kg. This allows one boat to take a sailor through from 30kg to 90kg with some minor and relatively inexpensive adaptations as they progress through each respective rig. Across the world there are over 1200 waszps and nearly 20 waszps in Ireland. The Waszp class has an excellent gender balance, with nearly half of Irish waszp sailors being female.
For Race Documents and to enter online please click through to the Virtual Race Office below.