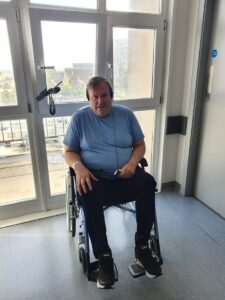 As many of you know, our fellow member, Laser sailor, and friend Kevin Doyle was injured during a recent regatta.
As a result of this accident, he is now having to use a wheelchair and make significant changes in his life.
Along with the Irish Laser Association (ILCA Ireland), we are now trying to raise funds for him and his family for his care.
We have a target of €10,000, but we are hoping that, as a community, we can raise more.
All donations are welcome, and we thank you in advance for all your support.