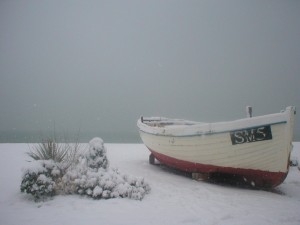 It is that time of the year to start thinking about removing boats from the deck and our Boathouse Team commence preparations and planning for Lift Out. If you have a boat currently on the Forecourt and/ or are planning on sailing over the winter, please take a moment to carefully read through the following information.
The Summer Parking season concludes on September 30th, we ask that you start making your boat removal plans so that the RSGYC deck is clear for Lift Out. As the final DBSC race will be taking place on the 1st of October we are asking that your boats (all except Optimists) be removed by the evening of the 2nd of October after sailing, to facilitate Lift Out on the 15th of October.
The Boathouse will be commencing lifting boats and taking trailers and cradles onto the deck from the 3rd of October, so it is requested that your boat(s) is removed this weekend. After the 3rd, the yard changes from boat storge into a working boat yard with trailers and cradles being moved about and we cannot be liable for any damage that may be caused to boats due to this. If you are partaking in the Junior or Youth Training the weekend of the 8th or 9th of October, please reply to this mail to advise of this and plan on removing your boat after sailing on the 9th.
Any unauthorised boats (except Optimists in racks) remaining on the RSGYC deck on the 10th of October will lose future parking privileges and be subject to a non- removal and relocation fee of €150.
Winter Dinghy Parking- commences on Friday 21st October. Due to the limited availability of spaces on the deck for the winter, there will be winter dinghy parking on the deck only for the following groups of boat owners:
1. Boats that are entered into the DBSC Frostbite series
2. Boats that are signed up for the RSGYC Junior, Youth or Adult winter training programs
3. Others- boats that will be actively sailed (such as high-performance training campaigns etc.)
4. Racked Optimists, Waszps or Lasers
If your boat does not fall under the above categories there may be a limited number of 'storage only' spaces available. If you need boat storage only, please reply to this mail and we will be happy to assist and direct as appropriate.
For those that wish to avail of the parking and who are part of groups 1 – 4 above. Please remember that Winter Dinghy Parking is only available for those that will be actively sailing.
The completion of a winter parking application does not guarantee a space. To avoid disappointment, please do not apply for a space if your boat will not be sailed.
Winter Dinghy Parking Applications can be completed using this link:
Temporary storage between End of summer parking period ? For those boats that will be actively sailed and need a temporary space until Winter Dinghy Parking is available on the deck please use this link. Note that there is absolutely no access to boats once stored in the area.
Questions or comments? Please email the Sailing Office.