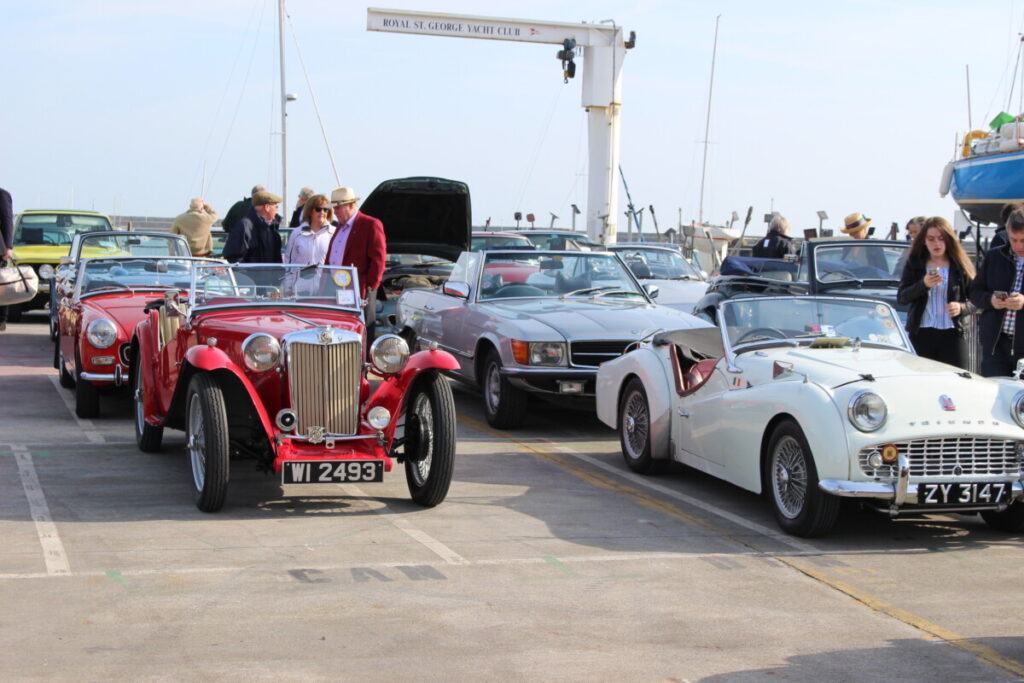 Djouce Mountain, Roundwood with a pit-stop in Turquoise Café
We welcome all our Members and friends to our Classic Car and Cycle Fun Run on Sunday 16th April 2023
The timetable, as detailed below, is very full, and there is so much to enjoy, so we ask all participants to please do their very best to adhere to it. The first thing to notice is that we ask all to meet at 9.30 am
A bit of information from the Turquoise Café:
"Every Sunday we host the Djouce Mountain Farmers Market where a bunch of wonderfully creative stall holders have a place to sell their food and nik-naks. We don't believe in owning art which is why you can buy everything you see inside the cafe and you will always find something new for sale."
Car parking – there will be reserved parking for our cars and will be directed to this space.
Check out the Turquoise Cafe here!
Timetable
09:30–10:30 Arrive in Club for tea/coffee/pastries, Registration and collect instructions
10:30-10:45 Depart Club for Turquoise Café
10:45-12:15 Drive to Turquoise Café as per instructions given via Roundwood and Sally Gap
12:15-13:15 On arrival, follow signs for reserved parking, Turquoise Café will be open along with Farmers Market and some tyre kicking !!
13:15-14:45 Depart back to the Club using route of your choice
15:00 Lunch – (promptly)
Cost:
Tea/Coffee, Scones and Lunch at the Club – €32.50 each
Classic Car Run Only – €20 each
Please book no later than 12.00 noon on Friday 14th April, this is to allow us to organise the details.
Looking forward to seeing as many of you as possible.
If you have any questions please contact Emma in the office at (01) 280 1811,(ext 1) or email reception@rsgyc.ie