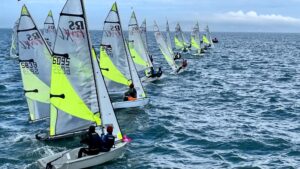 Big congrats to all our sailors at the Feva Easterns hosted in RIYC this past weekend.
RSGYC had the biggest fleet in attendance with 7 of 30 boats registered. Wind and weather played ball and sailing conditions were excellent.
There were smiles all round comming off the water and especially big smiles for Lorcan Golden and Tom Borat taking 1st place in Bronze Fleet while Jules Start and Grace Gavin took 2nd place in Gold Fleet. Everyone clearly improved their skills rapidly over the course of the 2 days and are now looking forward to the Nationals in Blessington on June 24-25.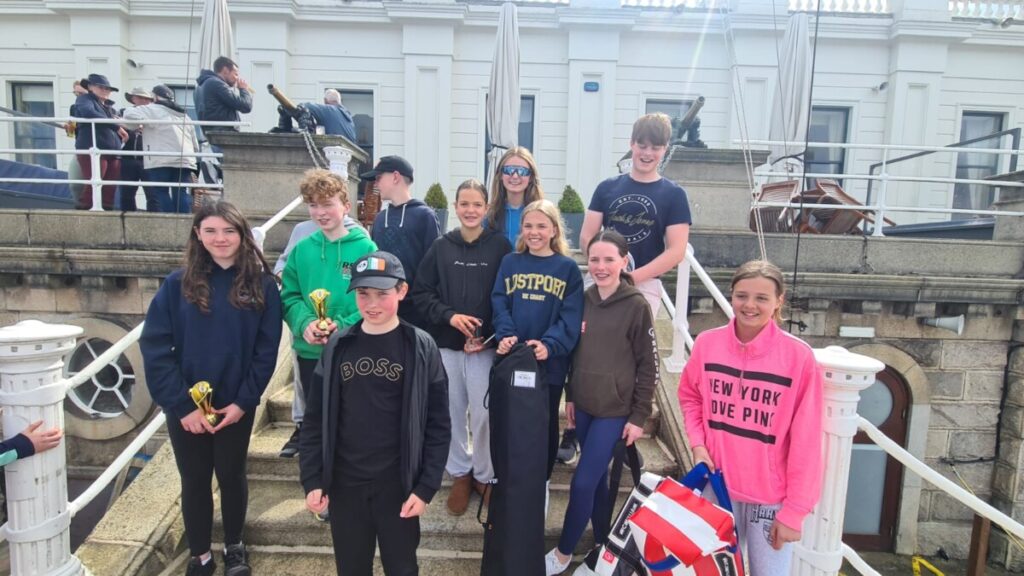 The RS Feva is a super Junior Class of boat for sailors from 12- 15 years of age with minimum age requirement of 11. Sailors develop their skills of double handed boats with an assymetrical spinnaker in relaxed and fun camp type environment with a background objective to be proficient in course-racing basics. The RS Feva class faciliates learning sailing skills for a lifetime along with making life long friends.
If you have a sailor that would like to get involved in the class, there is training each weekend. Contact us to come down and try out.