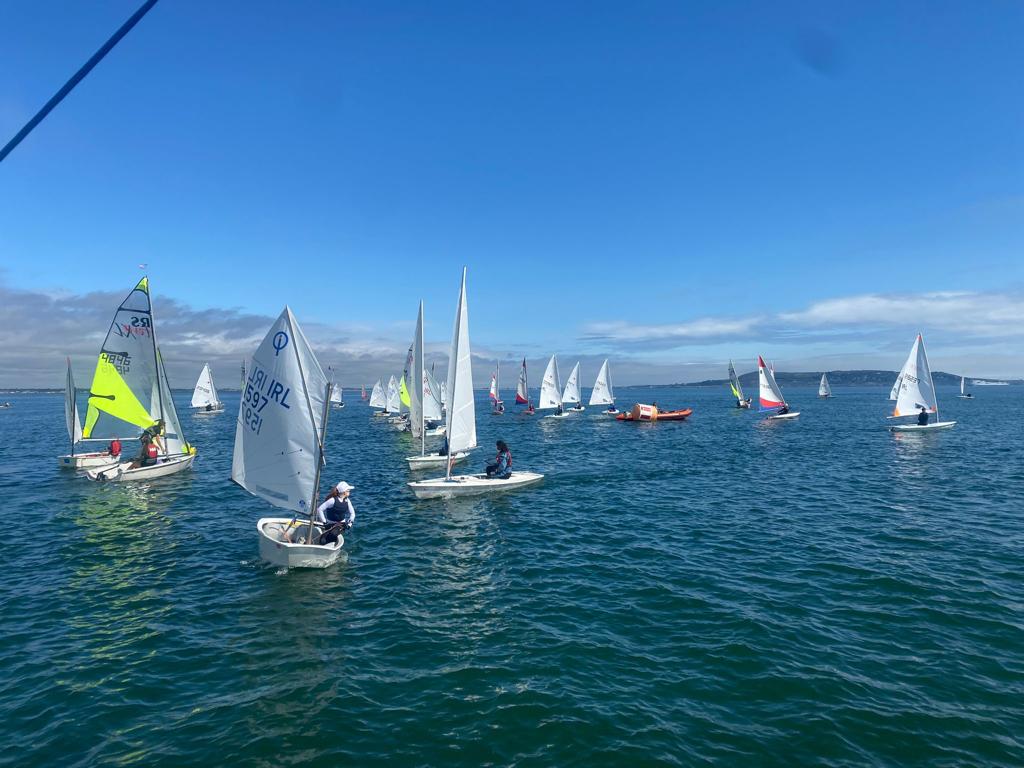 Some sunshine and gentle force 2-3 sailing on Dublin Bay allowed a full programme of three races for Wednesday's (9th August) Royal St George junior regatta.
We are delighted to share the highlights of yet another successful and memorable event, the Royal St George , held on the waters of Dublin Bay.
Under a canopy of sun-kissed skies and with gentle breeze, the regatta presented an idyllic setting for a full programme of three exhilarating races on Wednesday 9th August.
The weather gods seemed to have conspired in our favor, bestowing upon us a day of perfect conditions. The young sailors, guided and encouraged by experienced coaches, showcased their dedication, skill, and determination, making their families, instructors, and the entire sailing club proud.
As the races unfolded, each mark rounding and windward leg bore witness to incredible strategy and tactics, where split-second decisions and nimble manoeuvres made all the difference.
Ashore there was a great prizegiving with many worthy winners and smiles, helped by the burger and ice- creams followd by a disco for the sailors and complimentary drinks reception for the parents- thank you to Kraken Rum.
We would like to extend a huge thank you to all competitors and all the volunteers who made the day so fantastic.
Results below