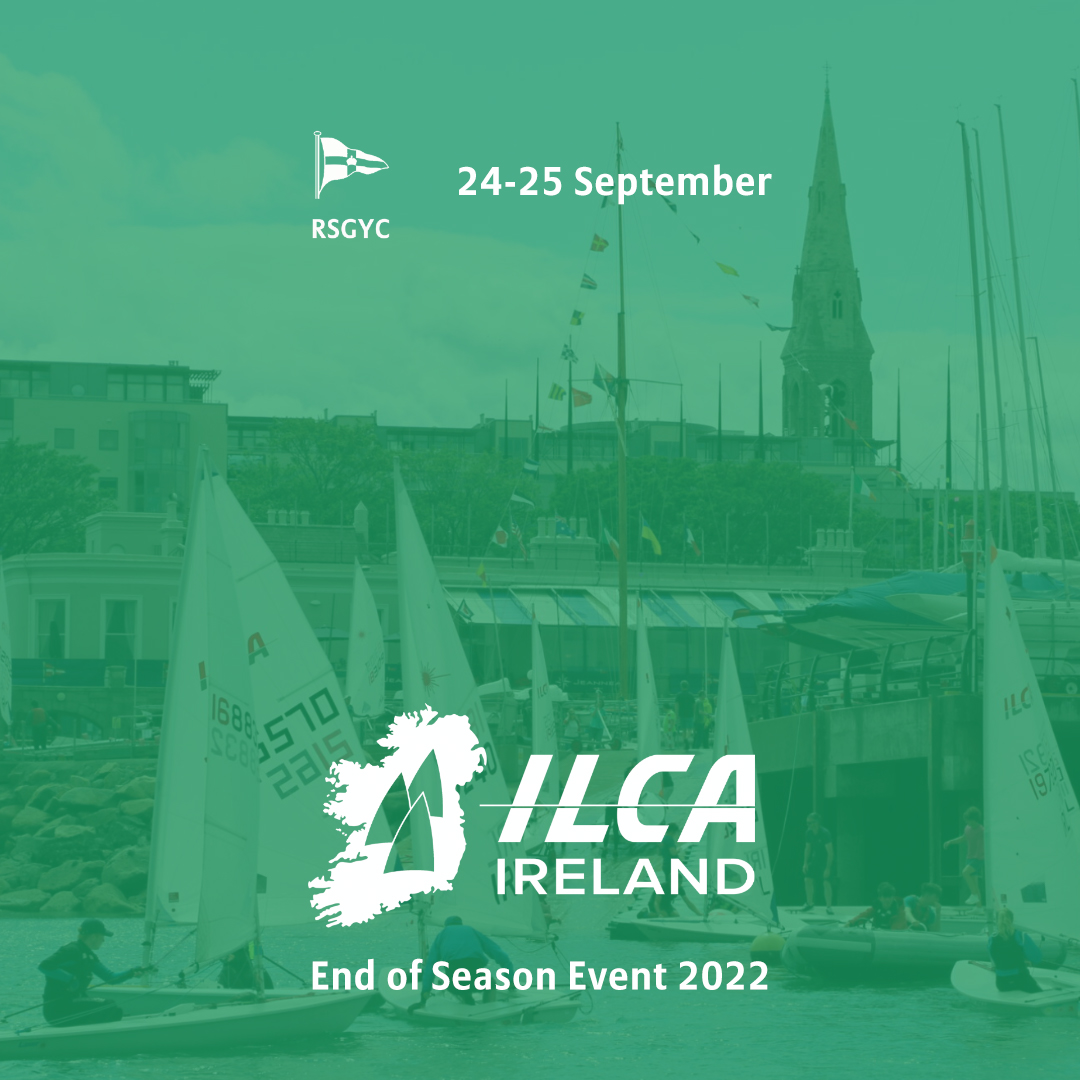 This weekend's ILCA End of Season Event 2022 is being hosted here in Royal St. George Yacht Club. We look forward to you having a great two days of racing.
Notice Board
Click here to access the NOR and Sailing Instructions
Click here to sign up to the Event WhatsApp Group & Notice Board
Click here for the Results, which will also be on the on the Event WhatsApp Group Notice Board
Click here to lodge a protest.
______________________________________________________________________________________
Welcome Message
Event WhatsApp Group
Dear participant,
First of all, thank you for signing up for this weekend's ILCA Ireland End of Season event being hosted here in Royal St. George Yacht Club. We look forward to you having a great two days of racing. A few notes for you below. Any questions, please let us know.
Event WhatsApp Group
All future communication regarding the event will take place via the official WhatsApp group. Please add yourself to this group NOW by clicking on this link on your mobile phone:
Visiting Boats
Visiting boats are being accommodated on the Carlisle Pier which is directly adjacent to the club, from 1600 on Friday. Please go directly to the pier on arrival: https://goo.gl/maps/9CviYrr7VcSLj4qm7
Virtual Race Office
We will be operating virtually for the Race Office. Note that the Virtual Race Office including Sailing Instructions, Protest Forms, Results etc. can be found here on this page.
Registration
Registration will take place in the Junior Room of the Royal St. George Yacht Club on Friday 1800 to 2000 and Saturday 0900 to 1015.
Briefing
Briefing will take place in person at the Flagpole of the Royal St. George Yacht Club on Saturday morning at 1015.
Food Options, Saturday Dinner & Fun
The Club cafe will be open at 0900 daily serving breakfast roles, gourmet coffees and fine teas along with a selection of freshly baked goods, freshly made soups and sandwiches and paninis. A Sailing Supper will be available in the clubhouse from 18:00. This will be accompanied by a fun prize giving ceremony marking a range of achievements from the first day of sailing.
Fancy Private Coaching with Finn or Annalise?
On Saturday, we will be holding a raffle for a private coaching session with the world number 3 ranked sailor Finn Lynch or Irish Olympic Silver Medalist Annalise Murphy. Tickets will be available at registration and in the dining room on Saturday evening after sailing.
Kevin Doyle Fundraising
As many of you know, our club member, ILCA Laser sailor, and friend Kevin Doyle was injured during a recent regatta. Proceeds from this event will be placed in a fund to support Kevin's care needs over the coming months. The club has initiated a GoFundMe campaign here where you are welcome to make donations,click here to donate.
Volunteers
If you are visiting with younger sailors, you are more than welcome to get involved both ashore or on the water. Please make yourself known at Registration if you are available.
We are looking forward to welcoming you to the RSGYC and a great day of racing.
Best regards
The Organising Committee
__________________________________________________________