Dublin Bay Turkey Shoot
04/11/18 @ 9:00 am.12:00 pm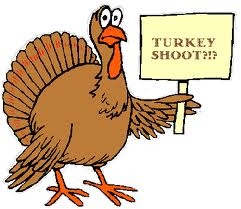 The series begins as usual on the first Sunday of November (the 4th)-– seven races, ending with prize giving in the RIYC on Sunday 17th December. Entry fee is €70.00 and includes temporary membership of Dublin Bay S.C and the Royal Irish Y.C
A series of SEVEN races to be held on Sunday mornings and one Sunday afternoon – organised by Dublin Bay Sailing Club. Racing under modified ECHO. Cruisers, cruising boats, one-designs and boats that do not normally race are very welcome.
First gun 10.10 hrs. ( Sunday 11th November – 14.10 hrs.)
Entry fee €70.00 – includes temporary membership of Dublin Bay S.C. and Royal Irish Y.C.
Entry forms in the waterfront clubs or enter online at www.dbsc.org
Contact Fintan Cairns – Tel.: 087 243 9208
Sailing instructions will be available on Sunday 4th November and will be emailed to entrants beforehand.
After sailing, food will be available to competitors in the Royal Irish Y.C.
Entries to Donal P. O'Sullivan, 72 Clonkeen Drive, Foxrock, D.18 by Tuesday 30th October. Handicaps of late entries will be adjusted accordingly!
Sailing Instructions will be available on the 5th of November, but will also be emailed out to the entrants beforehand. For more information please go to DBSC.org
Interested in taking a Club 1720 for the series? Please review the details below. One boat remains available.
1720-Winter-Series-Ts-and-Cs-Member-use-agreement
Please email us for further details.