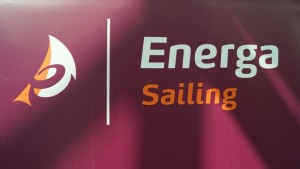 Update after Day 1 of the Energa Sailing Cup, Dziwnow, Poland
Update after day 1 of racing today. Champagne conditions for sailing today at the Energa Sailing Cup in Dziwnow, Poland. A north east breeze of 10-12 knots with glorious sunshine greeting the 139 strong fleet. The fleet is split into two flights with the Irish team split accordingly.
Three races today after which Trevor Bolger from the Royal Saint George Yacht Club leads the Irish contingent in 37th place and Ben McDonald from Howth Yacht Club in 62nd place. A tough day for Dylan McGrath in 91st with improving results. Sam Crawford and Hannah Leonard were unfortunate to each have a U flag disqualification but had good results so will move up tomorrow when the discard kicks in.
The team is working well together and looking forward to the four races tomorrow and a further chance to show Europe the talents of the Irish sailing team.
Report by David Bolger