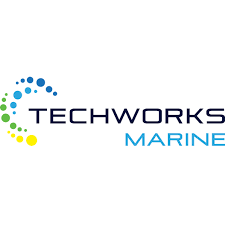 The SB20s will kick off a short but packed season of events in the RSGYC on August 8th. A huge thanks to the George, RO Barry O'Neill and their respective teams for taking us on during these uncertain times and indeed Ailbe Millerick, who has agreed to settle any rows.
The burgeoning Lough Ree fleet will have had a week long regatta in the lead up to the Westerns and hence will be primed to challenge the Dublin Bay locals.
Techworks Marine, provider of real time marine data in Ireland and overseas, is based in Dun Laoghaire and jumped at the chance to sponsor the event. So it's all looking good for a solid launch to our 2020 regionals.
Event Notice Board
Click here for results
Click here to download the Protest Form
Click here for the Notice of Race
Click here for Amendment to NOR
Click here for the Sailing Instructions
Click here for competitor notes/ virtual briefing
Click here for the sailor Covid- 19 Self- Declaration Form (required to be completed and returned to the RSGYC by all sailors in advance of Race 1).
Virtual Race Office- contactable by email on sailingmanager@rsgyc.ie; WhatsApp +353 86 8900 576