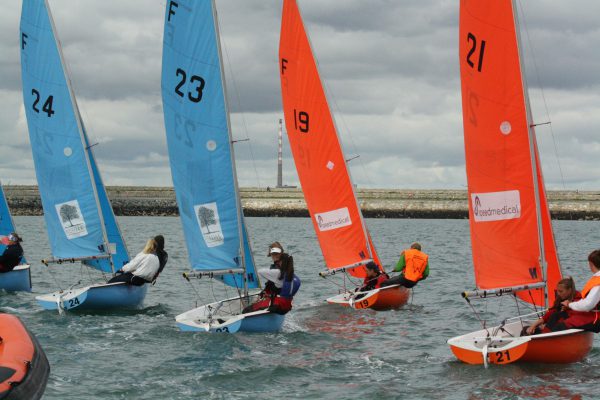 The Elmo Trophy is a team racing event for juniors hosted by the RSGYC over two days and incorporating the renowned Elmo Trophy Dinner in the RSGYC Dining Room on Saturday evening.
This event will see teams from around Ireland and the UK competing, entries are limited to 30 teams.
Teams consisting of six under 19 sailors will be using the RSGYC's flight of Fireflies to compete for the perpetual trophy.
The trophy kindly donated by Sage Pay is named after the late Graham Elmes, the founder of the Irish Team Racing Association.
Click here for the NOTICE OF RACE
Click here for the Elmo Trophy Entry Form
Click here to join the event WhatsApp Group
Entry fee per team is €360 (includes evening meal for each team member). Please note we will not be able to facilitate walks in for the meal on Saturday evening. If you would like extra tickets please book them on the entry form.
Questions? Please email event Cordinator.